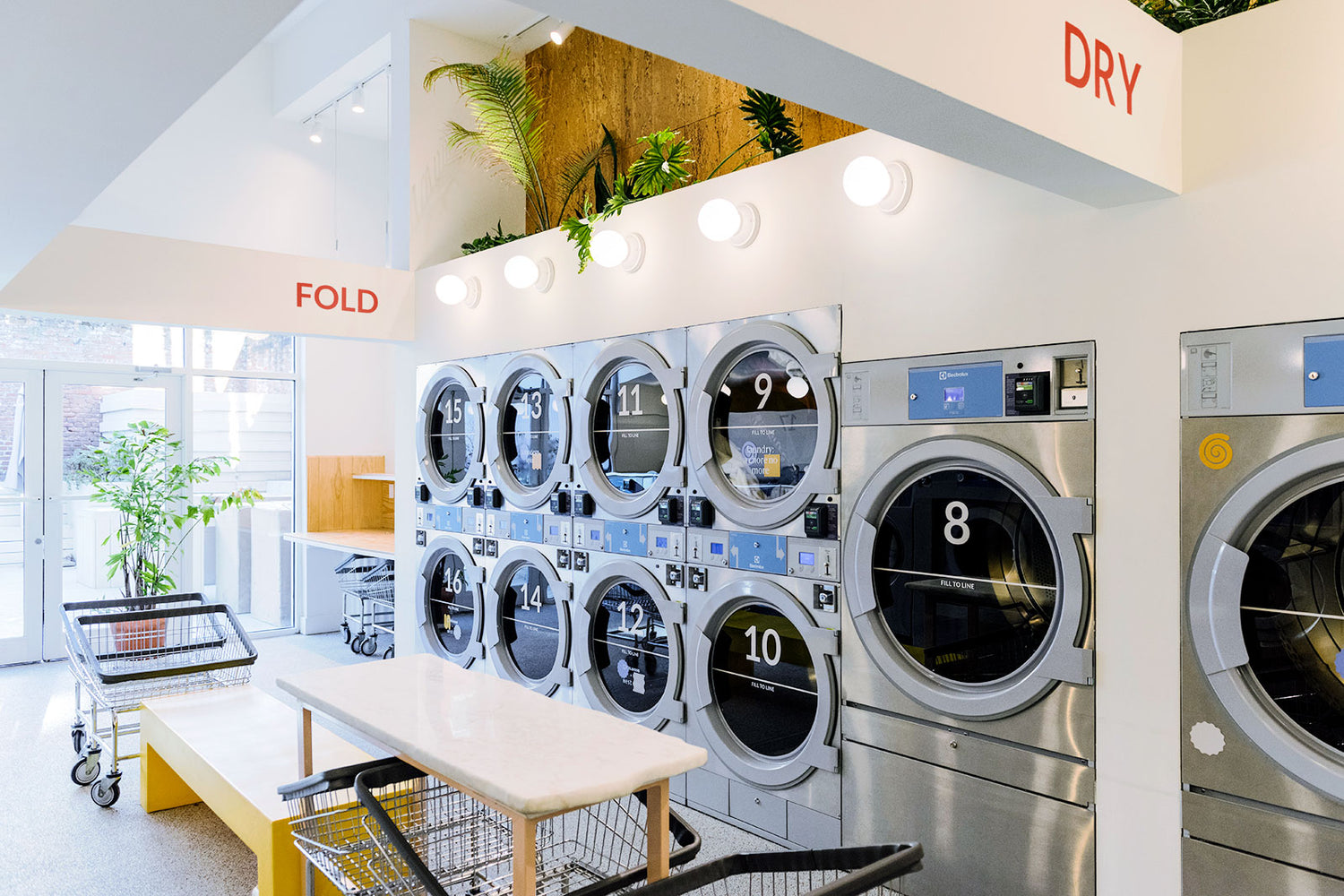 We love our customers
...and we love that you love us back! Find some of our favorite reviews from Google and Yelp below.
Erin L. on Google

Absolutely love this service. I had no idea so much care could go into laundry. My clothes come back looking and smelling amazing - and folded in the coolest ways. Highly recommend!

Anne-Marie G. on Google

It was very reasonable price wise and everyone was very sweet. My duvet looks brand new! Very happy I chose this place. Would recommend and will return. Thank you!

Tim R. on Yelp

Got addicted to this wash-dry-fold service when our laundry machine went out of service. They have so much customization that you can get it just how you like it, and they fold everything so well it saves me room in my closet. In New York, it's the little things like this that can matter... Friendly team and cool owners too!

Gelsey M. on Google

I have tried SO many pick up/drop off laundry services in New York City, and Celsious is truly BY FAR the best, most reliable, and MOST CAREFUL with my garments.

One of the trickiest aspects of living in NYC is not always having a washer/dryer in your apartment or building, and one of the trickiest aspects of using a laundry service can be that your clothing gets damaged, or lost. I have not had one issue with Celsious, my clothing is always returned to me clean, carefully folded, and all intact. It may seem simple or obvious, but I have had items lost or damaged so many times that I feel like I can tell Celsious takes extra care by how my clean laundry looks when it gets back to me and it means a great deal. Cannot recommend them enough!!

Syed R. on Google

Prompt and responsive. Great service!

Rachel S. on Yelp

I'm so glad I found Celsious! Their wash/dry/fold service is impeccable. I love the add-ons like vinegar rinse and lavender detergent that are included in the full service. All of my clothes are so neatly folded and bagged for pickup, it makes me so happy to come home and put away my laundry for once. They also offer a discount for first-time customers.

Olga I. on Google

Fantastic service! Very helpful and friendly staff. Very convenient - dropped my stuff in the morning and came back to my hotel to find a bag with clean and folded clothes. Thanks guys!

Molly S. on Google

Highly recommend Celsious — Everyone was so kind and helpful & the place itself is so clean and smells amazing! They had a quick turnaround and a good range of prices/services to choose from. They are the ideal laundry service for those with allergies and sensitive skin!

Cody M. on Google

The owners of Celsious, Corinna and Theresa, have always help create such a solid and friendly atmosphere: I cannot say enough kind things about everyone who works here. Celsious might cost a little more than other nearby alternatives, but they make up for it in every other aspect (sustainability initiatives, fabric/material care, community engagement and overall amazing staff).

Kris W. on Google

Very friendly professional service. Result was exactly as promised: clean folded laundry back before the end of the day (actually done earlier than promised). I really liked that their detergent was fragrance free.

Berny B. on Yelp

OMG they are amazing!!!! I had major surgery and couldn't physically do my laundry. I set up a pickup and dropoff time. Can I just say my clothing came back folded like an oragami artwork? I don't typically photograph my underwear and send to friends and family but this was frameable!!! My clothes came back fresh and soft. Further, when I called with a question about the delivery the manager called me in 60 seconds flat. Oh and did I mention the handwritten (yes you read that right, handwritten) thank you note that came back with my origami artwork aka my clothing? I am completely floored by the customer service and quality. They also have amazing add ons, vinegar rinse etc. unbelievable (in a great way:). If you need to send your clothes out or do laundry please support this incredible local business. Thanks from the bottom of my heart for washing my clothes when I couldn't.

Rachael G. on Google

Loveliest cleaners that ever existed. Laundry here is a delightful treat and the owners are exceptional humans. Cannot recommend highly enough!